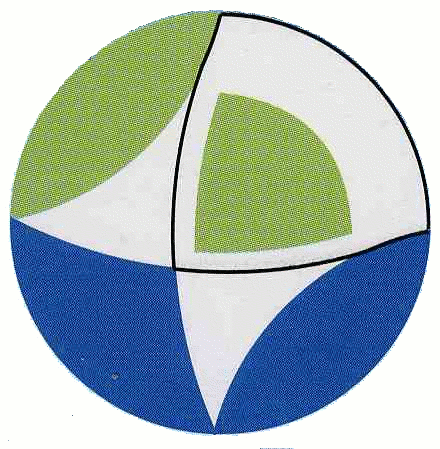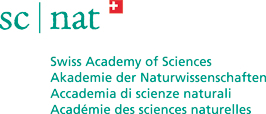 This page lists the poster sessions:

Poster presentations: information
Each participant may present one poster. The size is A0 oriented vertically, i.e., 84 cm wide by 119 cm high. Additionally, before each poster session, presenters are invited to give a one slide, one minute advertisement of their poster. This requires uploading your single slide (ppt or pdf) onto the provided computer (there will be no time to swap computers).

Session 1 (Monday pm): Lithospheric Dynamics and Topography
Coseismic subduction zone strain-release as a constraint for slab dynamics. Alpert, Lisa
Something completely different: Two-phase physics of volcanic eruptions. Bercovici, Dave
Mantle-lithosphere interactions: insights from lithosphere-scale problems. Burov, Evgueni
Topographic signals of mantle flow. Fahl, Andre
Subduction stress accumulation and dissipation in Wadati-Benioff zones. Fry, Anna
Continental Deformation along the Chilean Margin : Thermomechanical Models of Subduction. Gerbault, Muriel
Signatures of downgoing plate-buoyancy driven subduction in Cenozoic plate motions. Goes, Saskia
Radiogenic heating in the lower lithosphere and its effect on geotherm, seismic velocities, and heat flow. Hieronymus, Chris
Rheological insights obtained from postseismic GPS data of the Sumatra-Andaman Earthquake 2004. Hoechner, Andreas
Impact of the Hapagea surpercontinental aggregation on American Cordilleras and the seafloor age distribution. Husson, Laurent
Reconciling surface plate motions and a three-dimensional mantle flow field in the southern Alaska subduction-transform system. Jadamec, Margarete
Relationship between variations in spreading rate of the Pacific plate and time-dependent subducting slab dynamics. Lee, Changyeol
Upper mantle convective instability causes San Andreas Fault to creep. Le Pourhiet, Laetitia
Geodynamical Models of the Rotation and Extension of Alcapa and Tisza Blocks in the Pannonian Basin of Central Europe. Lorinczi, Piroska
Numerical modeling on craton destruction. Lu, Gang
Thermomechanical Modeling of the Channel Flow Dynamics and Metamorphism. Maierova, Petra
Generation of intermediate to deep earthquakes by self-localizing thermal runaway: insights from petrological and numerical studies. Medvedev, Sergei
Strength of Dead-Sea-Transform Fault: Constrained by thin-shell thermo-mechanical model. Meneses Rioseco, Ernesto
3D models of shear and extensional deformation of the lithosphere. Moresi, Louis
The Effects of Glacial Loading on Lithospheric Instabilities. Paczkowski, Karen
Modeling Transform Plate Boundary in 3D: Dead Sea Transform Fault from the Red Sea to Lebanon Mountains. Petrunin, Alexey
3D modeling of continental transform faults: case study San Andreas Fault System. Popov, Anton
What drives plates? A new approach by combining the two torque balance methods. Quere, Sandrine
Stress - strength relationship in the lithosphere during continental collision and plateau formation: Implications for occurrence of deep Earthquakes. Schmalholz, Stefan
Postglacial rebound with spatially varying lithospheric thickness. Schmidt, Peter
Vertical motions of passive margins of Greenland: influence of ice sheet, glacial erosion, and sediment transport. Souche, Alban
The quest for dynamic topography: What can we learn from a combined regional and spectral approach? Steinberger, Bernhard
Geodynamic modeling of terrane accretion. Tetreault, Joya
Geodynamically consistent cross-sections through active mountainbelts. Thielmann, Marcel
High-resolution two-dimensional lithospheric simulations. Thieulot, Cedric
Dynamics of continental collision. van Hunen, Jeroen
Exploring Parameter Space of Rift Induced Delamination. Wallner, Herbert
Influence of mantle dynamics on global patterns of mid-ocean ridge bathymetry. Weatherley, Samuel
Influence of surrounding plates on 3D subduction dynamics. Yamato, Philippe
Role of phase transitions at 410 and 660 km depths on upper mantle flow beneath continental rifts and mid-oceanic ridges. Zarifi, Zoya

Session 2 (Tuesday pm): Plumes, Subduction and Links to the Deep Mantle
Stresses in a Shallow-Dipping Subduction Slab. Babeyko, Andrey
Dynamics of geochemical interactions between subducting slab and mantle wedge in 2D and 3D: Insight from numerical modeling and observation. Baitsch-Ghirardello, Bettina
Interaction of the Hawaiian plume with small-scale sublithospheric convection. Ballmer, Maxim
Influence of density anomalies in the lower mantle on the geoid. Beuchert, Marcus
Simple subduction models with Sulec. Buiter, Susanne
Dynamics and Implications of Slab Detachment Due to Ridge-Trench Collision. Burkett, Erin
Modeling of Two-phase Damage Theory in a Convective System. Cai, Zhengyu
The Thermochemical structure of the upper mantle as inferred by seismic and gravity data. Cammarano, Fabio
Discussion on resolving sediment subduction. Chemia, Zurab
Thermally driven mantle plumes reconcile multiple hot-spot observations. Davies, Huw
Unraveling slab/mantle coupling with subduction zone kinematics: insights from laboratory and numerical models. Di Giuseppe, Erika
Numerical modelling of spontaneaous slab breakoff and continental collision: implications for topography evolution. Duretz, Thibault
The mechanics of deep slab hydration and related geodynamical processes. Faccenda, Manuele
The effect of the viscosity and the internal heating on mantle plume dynamics. Galsa, Attila
The role of slabs, keels and the asthenosphere for global plate dynamics. Gerault, Melanie
Forthcoming textbook: Introduction to Numerical Geodynamic Modelling (Cambridge University Press). Gerya, Taras
Effect of lateral viscosity variations on mantle flow and the geoid. Ghosh, Attreyee
Numerical modelling of subducting slabs with trench migration. Kameyama, Masanori
Analytical and numerical models of the dynamics of subducting slabs. Kaus, Boris
Investigating the physical properties of mantle plumes in 3D using an automatic plume detection routine. Lenkey, Laszlo
Subducting slab : a jellyfish in the Earth aquarium. Loiselet, Christelle
3D Modeling of Flat Slab Subduction and Detachment beneath Central Mexico. Manea, Vlad Constantin
The role of Tehuantepec ridge subduction on mantle hydration and young volcanism in Southern Mexico. Manea, Marina
Repeated ridge jumps associated with plume-ridge interaction and melt migration. Mittelstaedt, Eric
Possibility of hot anomaly in the sub-slab mantle at northeast Japan subduction zone. Morishige, Manabu
Subduction Dynamics and Magmatic Arc Growth: Numerical Modeling of Isotopic Features. Nikolaeva, Ksenia
The influence of surface boundary conditions on subduction zone dynamics. Quinquis, Matthieu
The role of fluids in the subduction channel: towards a new thermomechanical model. Quinteros, Javier
Initiation of the Modern Style of Subduction in the Precambrian: insights from Numerical Experiments. Sizova, Elena
Distinct styles of subduction and implications for Earth's evolution. Stegman, Dave
Predicting The Seismic Signature Of Thermo-chemical Mantle Plumes. Styles, Elinor
The thermal structure and the surface manifestation of mantle plumes in three-dimensional models. Süle, Balint
Longitude: Linking Earths ancient surface to its deep interior. Torsvik, Trond
Subducted slabs and lateral viscosity variations: effects on the long-wavelength geoid. Tosi, Nicola
On the different ways to define a thermal plume and look at mantle entrainment. Touitou, Floriane
Small-scale thermal-chemical convection in 3-D mantle wedge. Zhu, Guizhi

Session 3 (Thursday pm): Mantle Dynamics in Earth and Planets; Numerical Methods
3-D Spherical modelling of the thermo-chemical evolution of Venus' mantle and crust. Armann, Marina
Tides contribution to geodynamical evolution, towards a self-consistent model. Behounkova, Marie
Modelling the Geoid and Topography of Venus in Various Thermal Convection Models. Benesova, Nina
Coupled evolution of the orbit and internal dynamics of the planets and of their satellites: Application to the primitive Earth-Moon system. Besserer, Jonathan
Lithosphere thickness on Mars: results from geoid and topography inversion. Cadek, Ondrej
Heat Transport and Mass Exchange for a Thermally Convecting System with a Depth Dependent Viscosity. Crowley, John
Epsidocity in Earths mantle. Davies, Rhodri
Thermo-chemical convection and the survival of reservoirs of dense material in the deep mantle. Deschamps, Frederic
Direct numerical simulation of two-phase flow: Pattern formation and effective rheology of particle suspensions. Deubelbeiss, Yolanda
Parametric laws for temperature into a convecting mantle. Duchoiselle, Lionel
Heat Flow Scaling of Convection with Damage Theory and the Onset of Plate Tectonics. Foley, Bradford
Development of Eulerian numerical procedure for free surface toward plate-mantle simulation. Furuichi, Mikito
Is there a subsurface ocean within Triton's interior? Gaeman, Jodi
Scalable robust solvers for unstructured FE modeling applications, solving the Stokes equation for models with large, localized, viscosity contrasts. Geenen, Thomas
Quantifying the Uncertainty of 3-D Backward Mantle Convection Model. Glisovic, Petar
Towards self-consistent modelling of the Martian dichotomy: Coupled models of simultaneous core and crust formation. Golabek, Gregor
Mantle convection, topography and geoid on Mars and Venus. Golle, Olivia
The effect of different geometries on the numerical models of the thermal mantle convection. Herein, Matyas
Anisotropic mobility during two-phase flow. Hier-Majumder, Saswata
Lithosphere thickness on Mars: results from geoid and topography inversion. Kalousova, Klara
Two-phase Solitary wave Solutions and Numerical Benchmark. Kanjilal, Suranita
Modelling mantle dynamics and crust formation on Mars. Keller, Tobias
Edge-Driven Convection in 3D Spherical Convection. King , Scott
Multigrid and Krylov subspace solvers for the Stokes system. Köstler, Christoph
The influence of evolving plate boundaries in 3D mantle convection simulations. Lowman, Julian
Core Mantle Boundary Topography as a Constraint on Large Scale Mantle Models. McNamara, Allen
Application of adaptive wavelets in geodynamics. Mishin, Yury
Towards a robust TERRA. Müller, Markus
Length-scale of compressible mantle convection with the plate-like behavior. Nakagawa, Takashi
Super-Size Earth: Influence of an Inner Stagnant Lid on the Plate Tectonic Behaviour of Super-Earths. Noack, Lena
The problem of using Frank Kamenetskii approximation for the viscosity law in thermal evolution models. Plesa, Ana-Catalina
Benchmark on Prandtl number influence for GeoFlow II, a mantle convection experiment in spherical shells. Scurtu, Nicoleta
A benchmark study of mantle convection models with plates. Stein, Claudia
Using the yin-yang grid to model thermo-chemical mantle convection with large viscosity contrasts in a 3-D spherical shell. Tackley, Paul
Linking CitcomS with SPECFEM3D. Tan, Eh
Transitions in Tectonic Mode based on calculations of self-consistent plate tectonics in a 3D spherical shell. van Heck, Hein