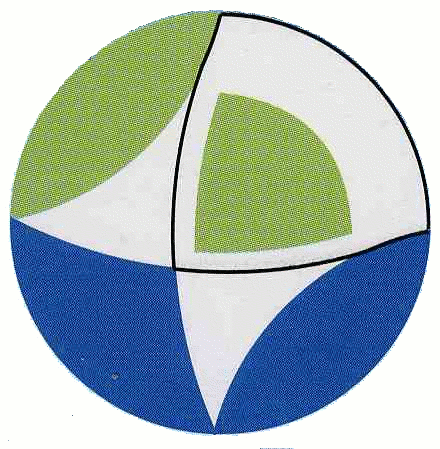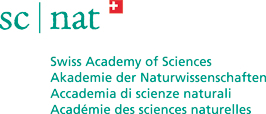 On this page you can find information about the 11th Worksop on "Modeling of Mantle Convection & Lithospheric Dynamics":
Download the program book here (updated 26/06/2009).




Workshop series: purpose & goals
This workshop is the next in a series of successful workshops held in various locations throughout Europe approximately every 2 years, since 1989 (the three previous ones have been held in Carry-le-Rouet (2007), Erice (2005), Hruba Skala (2003)), and it is generally regarded as the main European conference in geodynamics. The main goals of this workshop are:
to provide a forum for in-depth discussion on scientific and technical issues in geodynamic modelling, and integration with other related fields,
to introduce students and postdocs to the breadth of current geodynamic research, in an informal setting
to foster interdisciplinary and international collaboration.
The workshop has a five-day program with oral presentation provided solely by invited keynote speakers, and a possibility for poster presentations for all other participants. Two types of lectures are planned:
talks on the state-of-the-art research in geodynamics and directly neighbouring research fields
educational, tutorial-type talks to give scientific and technical background information for a specific research area.
Apart from lectures and poster sessions, hands-on mini workshops on numerical modelling, and break-out or discussion sessions on, for example, modelling benchmarks will be organized.

Braunwald 2009: overview
Week overview
Sunday 28 June: Arrival, ice breaker, dinner
Monday 29 June: Full day
Tuesday 30 June: Full day
Wednesday 1 July: Half day, afternoon geological excursion
Thursday 2 July: Full day
Friday 3 July: Half day, afternoon departure
Typical daily schedule
09:00 Keynote talk 1
10:00 Keynote talk 2
11:00 Break
11:30 Keynote talk 3
12:30 Lunch
14:00 Short (1 min, 1 slide) presentations of posters
14:45 Students' meeting with speakers
16:00 Poster session
18:30 Summary and discussion
19:00 Dinner

Braunwald 2009: full program (updated 26/06/2009)
Sunday 28 June
Arrival
18:00 Ice breaker reception and dinner
Monday 29 June
Oral Session - Lithospheric Dynamics & Tectonics
09:00 Edi Kissling (ETH Zurich) - Tectonics and geodynamics of the Alps (download 13 MB pdf).
10:00 Guy Simpson (University of Geneva) - Mechanisms and effects of coupling between tectonics, climate and surface processes (download 5 MB pdf).
11:00 Break
11:30 Stefan Sobolev (GFZ Potsdam) - Three dimensional numerical modeling of lithospheric dynamics and transform fault tectonics (download 10 MB pdf).


12:30 Lunch


Poster Session 1 - Lithospheric Dynamics & Topography
14:00 Short (1 min, 1 slide) presentations of posters
14:45 Students' meeting with speakers
18:30 Summary & discussion


19:00 Dinner
Tuesday 30 June
Oral Session - Plate Processes & Mantle Heterogeneity
09:00 Magali Billen (UC Davis) - Subduction zone and slab processes (download 17 MB pdf).
10:00 Thorsten Becker (USC) - Past and present seafloor age distributions and the temporal evolution of plate tectonic heat transport (download 13 MB pdf).
11:00 Break
11:30 Lapo Boschi (ETH Zurich): The European upper mantle as seen from surface waves (download 15 MB pdf - movies available at website here).


12:30 Lunch


Poster Session 2 - Plumes, Subduction, and Links to the Deep Mantle
14:00 Short (1 min, 1 slide) presentations of posters
14:45 Students' meeting with speakers
18:30 Summary & discussion


19:00 Dinner
Wednesday 1 July
Oral Session - Deep mantle / Numerical Advances
09:00 Carolina Lithgow-Bertelloni (UC London): Dynamical origin and consequences of chemical heterogeneity in Earth's mantle (download 7 MB pdf).
10.00 John Hernlund (UC Berkeley) - Deep mantle seismic structure and dynamics (download 10 MB pdf).
11:00 Break
11:30 Marcin Dabrowski (Oslo) - Development of efficient numerical tools for geodynamic modelling (download 29 MB pdf).


12:30 Lunch


14:00 Students' meeting with speakers
15:00 Geological excursion or free time (see Practical informations for more details)


19:00 Dinner
Thursday 2 July
Oral Session - Planetary Interiors / Magmas and Two-phase Flow
09:00 Doris Breuer (DLR, Berlin) - What do we know about the interior structure, dynamics and thermal evolution of terrestrial planets? 3 MB pdf).
10:00 Richard Katz (Oxford) - The dynamics of magma in a convecting mantle (download 17 MB pdf).
11:00 Break
11:30 Patrick Jenny (ETH Zurich) - Multi-scale modelling of multi-phase flow in porous media (download 11 MB pdf).


12:30 Lunch


Poster Session 3 - Mantle Dynamics in Earth & Planets / Numerical Advances
14:00 Short (1 min, 1 slide) presentations of posters
14:45 Students' meeting with speakers
18:30 Summary & discussion


19:00 Dinner
Friday 3 July
Oral Session -Differentiation & Evolution / Numerical Advances
09:00 Henri Samuel (University of Bayreuth) - The Dynamics and Consequences of Core Formation in Terrestrial Planets (download 18 MB pdf).
10:00 Stephane Labrosse (ENS Lyon) - Evolution of the basal magma ocean through Earth history (download 60 MB pdf).
11:00 Break
11:30 David May (ETH Zurich) - Preconditioning variable viscosity Stokes flow problems associated with a stabilised finite element discretisation (download 6 MB pdf).


12:30 Lunch


14:00 Students' meeting with speakers


Departure