---
Thank you for your participation !
We hope you had a pleasant time in Münster and enjoyed the workshop !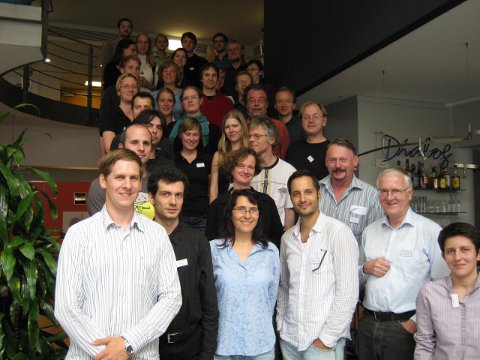 ---
Dear workshop participants,
There will be an Ice-Breaker meeting for those arriving on Tuesday. It will take place in the CAVETE (Kreuzstraße 37), a traditional student bar and restaurant. The location can easily be found by all methods. We will pick up people at the Stadt Hotel at 19.00 , or come directly to the CAVETE at 19.30.
For more infos, please contact
Katharina (brannaschke@uni-muenster.de)
Größere Kartenansicht
---
Dear workshop participants,
as the Geodynamics workshop is approaching, we have some further information. The detailed program is available now on the website. We will organize an ice breaker event for those, who arrive on Tuesday 5th. All participants, who have requested a poster format for their presentation are assigned to posters, all others should prepare an oral presentation of not more than 20 minutes (except overview talks).
We strongly encourage everybody to give her/his presentation an introductory swing to allow all participants to follow.
The format of the posters is 115 cm (width) x 140 cm (height).
We have limited funds available to support students. Those of you who need support should send a short notice to hansen@earth.uni-muenster.de
Posters have been requested by:
Scurtu
Schubert
Tzoumerkiotis
Neumann
Fuchs
Maßmeyer
Fahl
Rolf
Heyner
Möller
All poster presenters are asked to bring a few pictures for a short presentation of their poster (5 min.)
If people want to be on that list, (changing from talk to poster) or want to be deleted from the list (changing from poster to talk), they should contact us, immediately.
Looking forward to seeing you in Münster
Ulli Hansen
---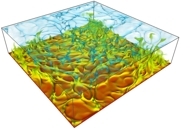 Geodynamics Workshop 2010
Münster
06. - 08. October 2010
We are continuing the series of Workshops of the German Geodynamics Group under the auspices of the Deutsche Geophysikalische Gesellschaft and the Helmholtz Alliance "Planetary Evolution and Life".
The workshop aims at bringing together the group of people, involved in modeling mantle dynamics, core dynamics and lithospheric processes. A focus will be devoted to geodynamical phenomena in the planetary context (different styles of tectonics on different planets, dynamics of SuperEarth planets etc.).

Contribution on innovative technical (numerical) and conceptual aspects are highly welcome.
A particular goal of the workshop is to foster interaction between the different groups and between established people in the field and young scientists (master/diplom students, Phd-Students).The Workshop takes place from 6th to 8th of October 2010 in the Stadthotel Münster which is located in the scenic Center of Münster.
Accomodation can be booked at special rates either in the Stadthotel or Hotel Überwasserhof. A block reservation has been made in both hotels. Reservation is required until 5thof September. Rooms will be given away after that date. The reservation should be directly made with the hotel.
Registration for the workshop must be made before September 1st. The registration fee is 120 Euro and includes coffee/tea/refreshments and a warm lunch buffet. In order to register, please fill out the registration form and send it electronically back. Please transfer the amount of 120 Euro to the account, as specified on the form. Registration is only completed after the successful money transfer.
The exact format of the meeting (posters/talks) will be determined after the gathering of contributions. Please send an abstract of your contributions before September 5th to hansen@earth.uni-muenster.de. The program (including social events) is expected to be available at September 10th.
We are looking forward seeing you in Münster.
For the organizing committee
Ulli Hansen